Offering a gift with purchase (GWP) is an effective great tool for attracting customers into your retail stores and e-stores, creating greater sales for your products. They are also great for your customers, as they get to receive more products for the money spent.
Let's take a look at what are some of the GWP promotions in the market that our DTC Malaysia Team has gathered.
Captain® Granola GWP promotion at AEON outlets: free Captain® Lunch Bag
Image: Captain Oats Facebook
Lunch bags are perfect carriers to put your lunch box in when you go to work, school or for outdoor activity as the bag will keep the food warm (or cold) for longer. Some of us may still be cautious about dining out and are packing food from outside more frequently. Bringing a lunch bag along is more convenient and eco-friendly, reducing the use of plastic disposable packaging.
View our latest product: Organic Cotton Reusable Lunch Bag
Whittaker's Chocolate GWP Promotion: free Whittaker's Jute Bag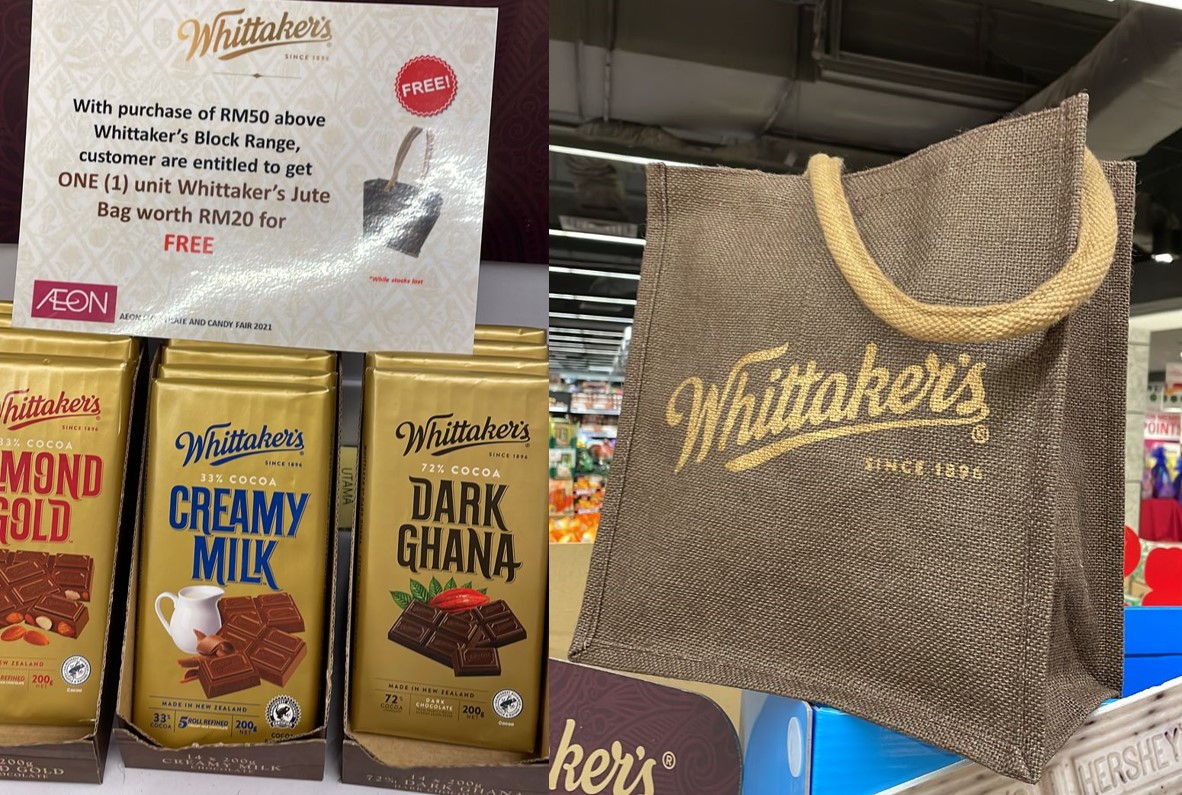 Image: taken at Aeon
Reusable shopping bags are widely used these days, and Jute Bags are gaining popularity due to their durability and environmentally friendly properties. As a grocery bag, Jute Bag is classic looking, has a versatile look and is easy to pair, thus very well-received by the middle age group. They can look great going marketing and grocery shopping too.
Want to learn more about Jute? Read this blog: What is Jute? The Ultimate Guide
Nestle Dairy Free Product GWP Promotion: free Multipurpose Mat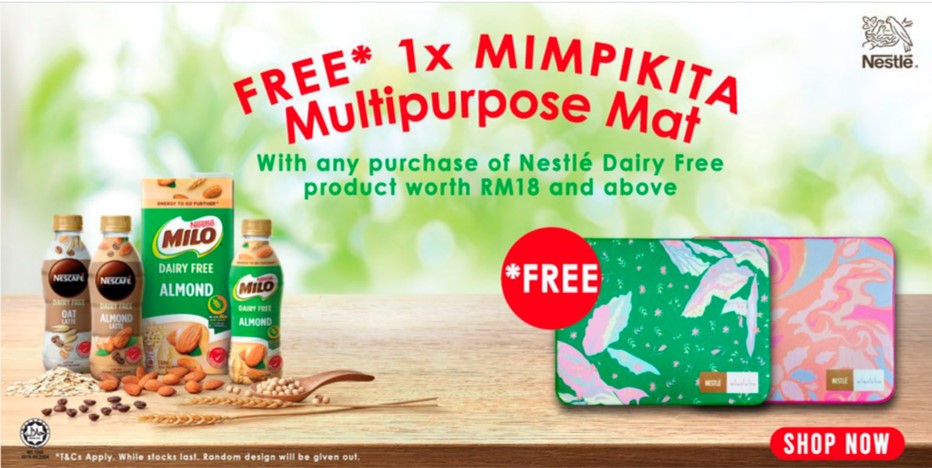 Image: Shopee MY
Household items have always been popular gifts that consumers want. Functional gifts such as cushioned mats that can be used as a floor mat in any room in the house, provide cushioning comfort for your feet, are great gifts with purchase (gwp) ideas to entice consumers to make purchases.
Click here to see other promotional gift ideas suitable for HOME use.
Ribena GWP Promotion: free Ribena Container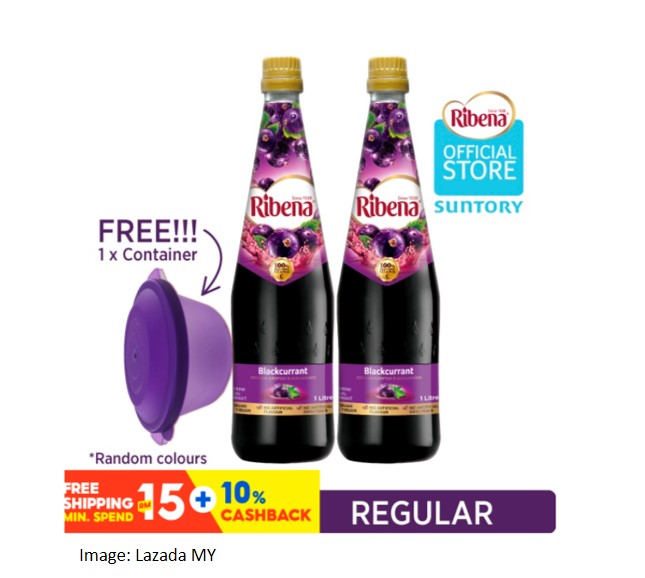 There are numerous types of food containers that can be used as gift with purchase (gwp) gift ideas for your promotions. You can customise the containers to your product colour, just like this purple container for Ribena. You can also print your brand logo on the containers, reminding customers of your product whenever the container is used.
Ah Huat Coffee GWP Promotion: free Ah Huat Ceramic Mugs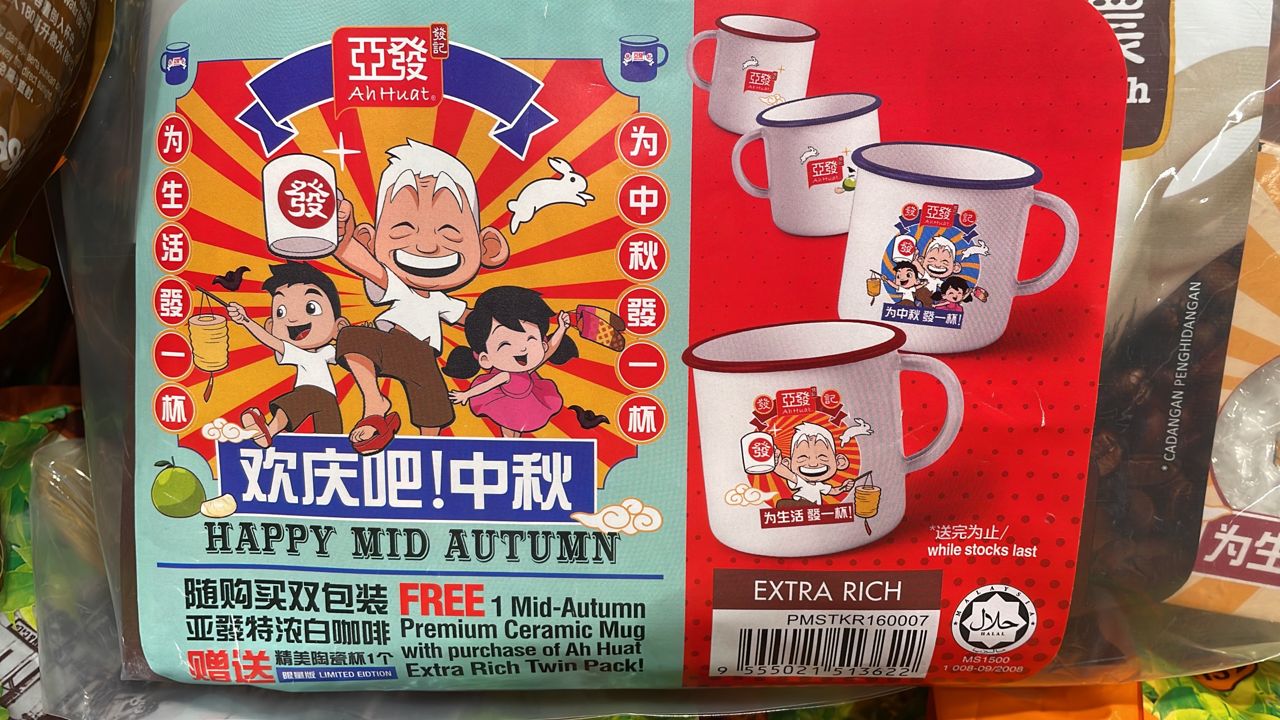 Image: taken at Aeon
Drinking cups and mugs are common giveaways for marketing promotions. Though common, they are still well-favoured gift-with-purchase choices due to the following reasons:
These drinkware are functional, useful, and highly sought after by many people, as most will not mind having more cups and mugs that can be used at homes and workplaces.

Easy to customise branding on the drinkware. With the right design and colours, every cup and mug can become unique gifts that represent your brand.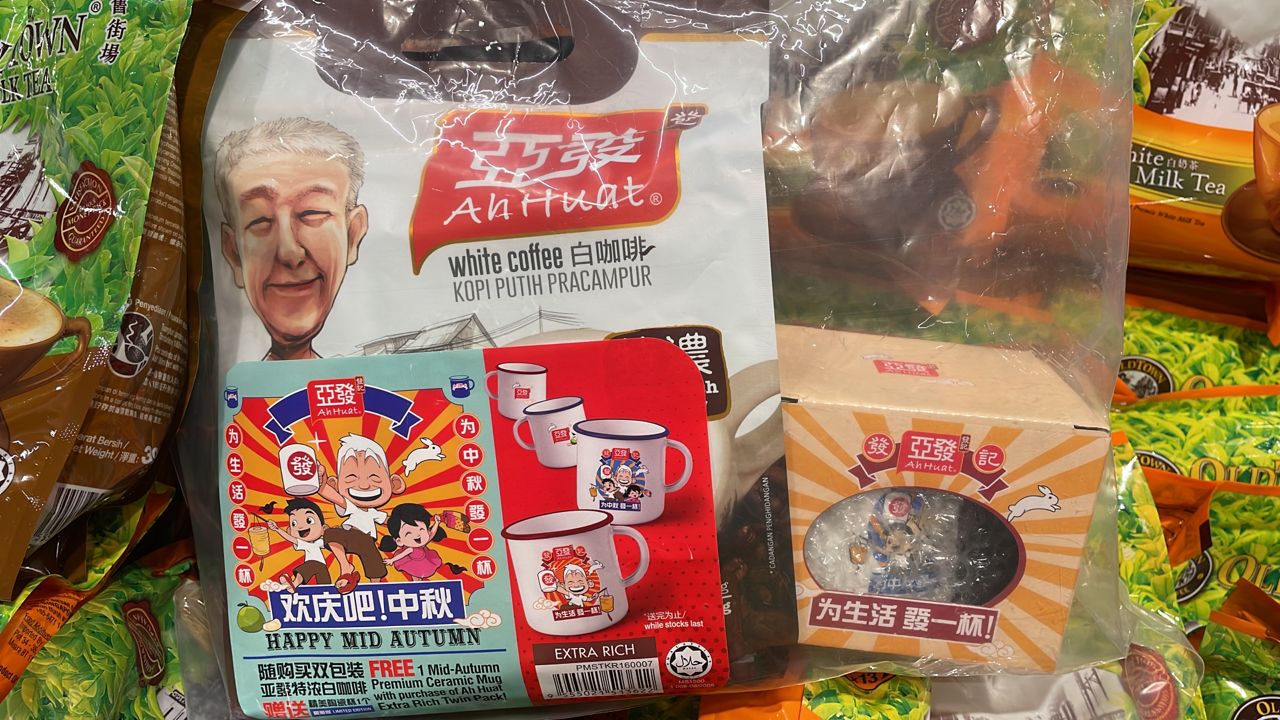 Image: taken at Aeon
This free Ah Huat ceramic mug is packed conveniently in a customised box, as on-pack promotion giveaway. Customers are able to instantly see the free gift, and receive the free gift together with the purchase, making this a hassle free shopping experience.
Interested in Retro Ceramic Mugs for your promotional giveaways? Send your inquiry to DTC.
Coca Cola GWP Rewards Promotion: free Coca Cola Tote Bag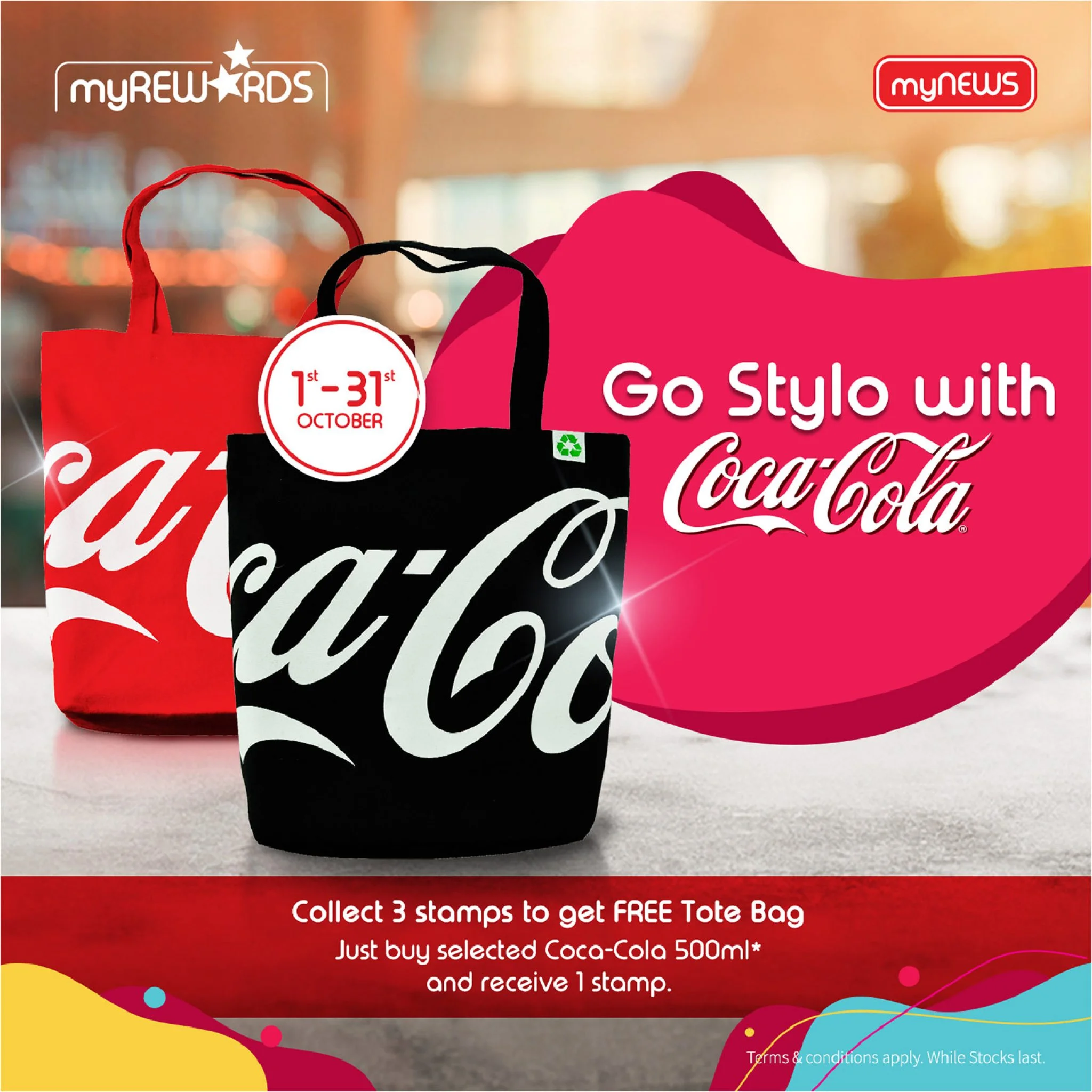 Image: myNews
Another promotional technique to create incentives for consumers to buy more of your products, is to have a rewards or redemption programme, just like the above Coca Cola myRewards. To be entitled to the free Coca Cola Tote bag, one will have to collect 3 stamps for buying Coca Cola beverages. Every stamp that a customer has collected makes him one step closer to receiving the free gift, and he will be tempted to make the required purchase within the promotion period. This rewards redemption promotion will boost and increase the sales volume exponentially.

Click here to view the unique Nissin Cup Noodles Canvas Tote Bag that DTC has created for our client in their gift-with-purchase promotion.
Haco Suiss Coffee GWP Promotion: free Haco Suiss Double Wall Glass Tumbler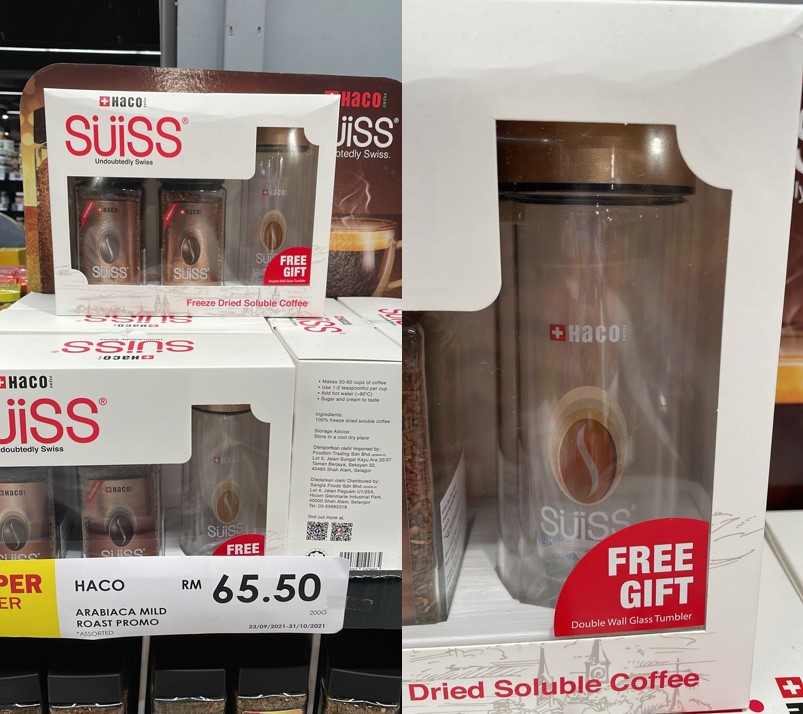 Image: taken at Aeon
Double Wall Glass Tumbler can keep the drinks warm for best consumption, and is a useful complimentary free gift for coffee brands, such as Haco Suiss Freeze Dried Soluble Coffee (above). The on pack promotion packaging box design is done such that the products and free gift are conveniently visible to shoppers.
Nescafe Gold GWP Promotion: free Nescafe Gold Thermos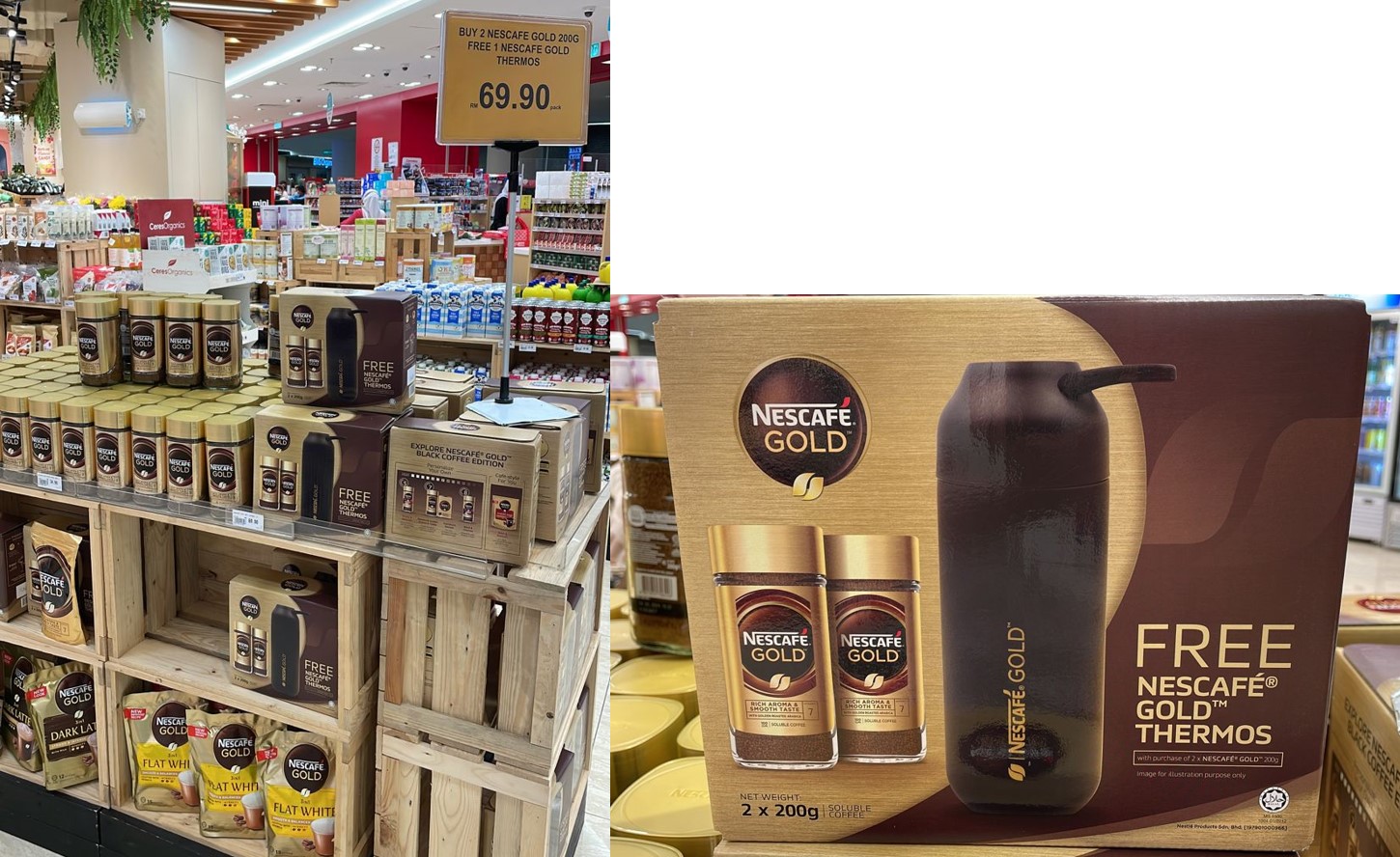 Image: taken at Jaya Grocer
Nescafe is also giving away thermal drinkware as an on-pack promotional gift: free Thermal Flasks as free gifts for its Nescafe Gold coffee products. We like how the Nescafe Gold display shelves are positioned in the retail outlet. With all Nescafe Gold products placed separately from similar products, in a prominent area, it will be hard for shoppers to miss this promotion.
Many merchants are leveraging popular sales dates on online sales channels such as Lazada 8-8 sales and Shopee 9-9 Super Shopping Day, to create more value for customers to make more purchases by giving free gifts. Take a look at 2 gift-with-purchase (gwp) promotions earlier below. You can also start planning to participate in the next sale event!
Captain® Granola GWP promotion on Lazada: free Captain® Lunch Box
Image: Captain Oats Facebook
Click here for Lunch Box promotional gift ideas.
Davidoff GWP promotion on Lazada: free Elianware Food Storage Container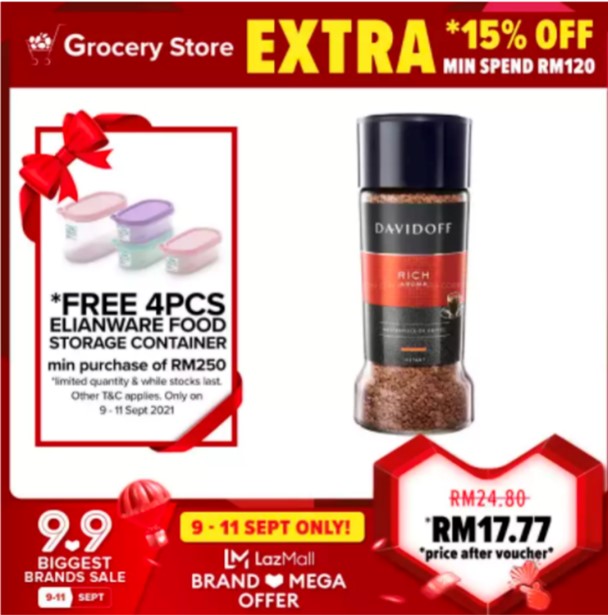 Image: Lazada
Click here for Food Storage Container promotional gift ideas.
Wish to know how you can better leverage a GWP to create more sales?
At DTC, with our years of experience in the industry, we have created numerous promotional products and marketing POSM merchandise for our esteemed clients.
View our Showcase projects.
We are able to assist you in your marketing campaigns, from product conceptualisation to design, all the way to sourcing and production of the final product. Contact DTC today!
You may also be interested in reading the blogs below:
Gift with Purchase Promotions in Vietnam that Consumers Like
Gift with Purchase Promotions in Singapore that Consumers Like
Gift with Purchase Promotions in Malaysia in the past months
Back to Blogs.

Disclaimer
This blog space is where DTC shares with our readers the Marketing Premiums, Promotional Products, POSM merchandises & Advertising Campaigns that we have come across in the industry. DTC does not advocate any brands or products mentioned in the blogs.